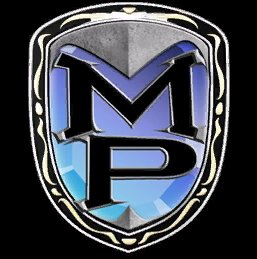 Mystic Peak Campus Rules



This section is intended for
the interaction among students who chose the Sacred Gate School. The
following rules, aside from our Official Forum Guidelines, shall be
observed by the users and visitors of this section:
Gang Threads
Gang threads are allowed as long as you follow the guidelines enumerated below:
1.
Only gangs whose names appear in the Official Club List shall be
allowed to create their own Official Threads. Gangs who wish to have
their gang names included in the list must submit the following
information and requirements to any of the Forum Moderators through PM:
Gang Name
Gang Leader
Gang Level
Logo [in its original size, 16x11 pixels]
School
Unedited screenshot of the gang info window showing the alliance tab
2.
Gangs within the same alliance are advised to have an official alliance
thread instead of having separate gang threads. Posting of multiple
threads to represent the same alliance will force us to merge the
threads.
3. The first post of the gang/alliance official thread
must contain the information specified below. The Gang may post other
information and optional contents such as gang rules, motto, etc.
Non-compliance will result to temporary closure of your gang thread.
Gang Name
Leader
Gang Level
Logo
(alliance,if any)
Gang Name
Leader
Gang Level
Logo
4.
The gang thread's subject must only contain the gang's name followed by
[Official Thread]. Special characters and unnecessary phrases must be
omitted. This is to provide uniformity in each school section.
5.
The thread starter of a gang thread is given 24 hours from the time of
posting to complete the requirements presented above. Non-compliance
will result to temporary closure of the thread.
6. The users of
the official thread must keep their topics constructive. Avoid
spamming, or else, your thread will be locked. A warning will be posted
when a thread already contains more than three consecutive spam posts.
The following shall be considered spam:
- Posts with abusive use of emoticons and text emphasis functions [e.g. large text size]
- Non-sense one-liners [posts that simply agree (e.g. "Tama ka dyan!"), irrelevant posts (e.g.
"Wahahaha", "Padaan po")]
- Misplaced greetings [e.g. "Good morning sa inyo" - such posts must be posted in the Greetings and Thanks you's Thread]
- Well-wishing [e.g. "Good luck sa CW" - such posts must be posted in the Greetings and Thanks you's Thread]
- Irrelevant images
7.
Flaming, posting messages that tend to discredit fellow forum user, and
exchanging of inappropriate and vulgar words are not allowed in any
gang thread. Such posts will be deleted without prior notice. Such
posts must be reported to any available Moderator immediately.
8.
As much as possible, avoid having one-on-one conversations in any gang
thread. Do not turn any thread into an instant messenger. You can use
the Private Messaging function instead.
9. The thread starters,
as well as the users of any gang thread are held responsible in
reporting to the Forum Moderators any violations of the guidelines
presented herein. You must monitor and keep track of any unwanted posts
and activities in your own thread, in order for us, the Forum
Moderators to respond accordingly.
Greetings and Thank You's Thread
This
section has its own thread for your greetings, hi's and hello's, shout
outs and well-wishing to your fellow gangmates and schoolmates. All
other threads/posts posted for such purpose will be deleted without
prior notice unless posted in the Official Greetings and Thank You's
Thread.
Gang Recruitment and Application Thread
Gangs
who wish to recruit members, as well as players who would like to join
a gang may post their concerns in the Gang Recruitment and Application
Thread. All other threads/posts posted for such purpose will be deleted
unless posted here.
Image Posting
1.
Screenies threads are not allowed to be posted in this section.
Screenshots may be posted in gang threads provided that such
screenshots are relevant to the thread's topic. Screenshots posted to
serve as a form of popularity/spam/flame thread will be moved to its
appropriate section without prior notice.
2. Only Forum
Moderators and Forum Administrators are allowed to have signatures.
Forum users who tend to post images along with their messages to serve
as signature will be warned and requested to stop using manual
signatures. Since these images are completely irrelevant to the post of
thread itself, posts containing these signatures are considered as
spam. Further violation of this guideline will result to post deletion.
Our
Official Forum Guidelines are still applicable in this section. So, the
forum users must still be guided by the rules prescribed in our
Official Forum Guidelines.